Sunshine, music, food trucks and volleyball. You could hardly ask for a better Sunday afternoon! But when you throw in a benefit for some really fantastic girls on the other side of the planet who are being inspired to continue their education against all odds…well, then! You really can't ask for a better Sunday afternoon than that!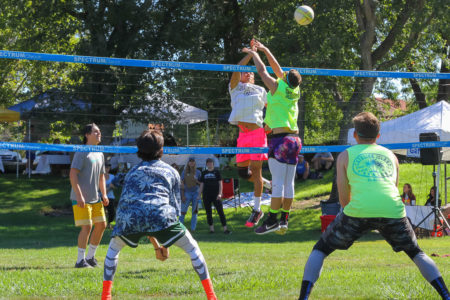 Our little county drew quite the crowd. We had 28 teams register and nearly 100 spectators! With so much support, we raised enough money to address many needs that our sponsorship funds alone can't cover.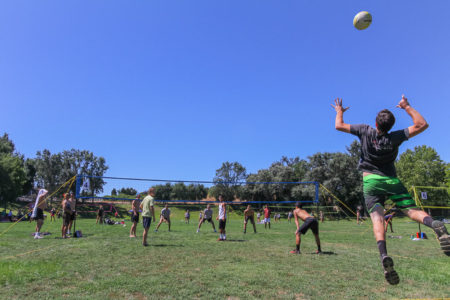 One of the programs that we will now implement is creating a medical slush fund to provide resources for diagnosis and treatment of our girls when they get sick. For example, Malaria is very prevalent in sub-Saharan Africa, and left untreated, it is a leading cause of death in developing countries. Malaria is a curable disease if promptly diagnosed and treated correctly, but most of our families do not have the financial resources to seek costly treatment. Now we will see that every single one of our young ladies will be treated at the first signs of illness (and this means less absences from school!).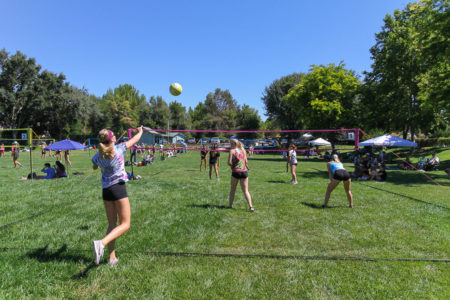 As you know, Taproot Charities uses a sponsorship model to fund education. There are times that we are short on sponsors, and we are determined to make sure that our gals' needs are still met. Thanks to the success of our silent auction, we now will be able to provide one full year of college education for Anna who was without a sponsor!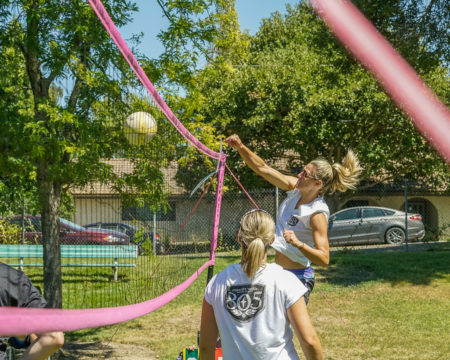 Finally, we have been fortunate to have Nelly working for us as a social worker this past year. (Look for a recent news highlighting Nelly in the next few weeks!) She is a wonderful, committed woman who takes the utmost care to see that the young ladies enrolled in our program are doing well in school and that any concerns they have are being addressed. She meets regularly with them, their caregivers and their teachers. Nelly is a trusted confidant and a remarkable role model (she has her college education!). We absolutely could not do this job without her. And now one full year of her salary will be covered thanks to you! Beyond the benefit to Taproot Charities, Nelly's family now will be living above the poverty line, and she will be able to send her own children to school!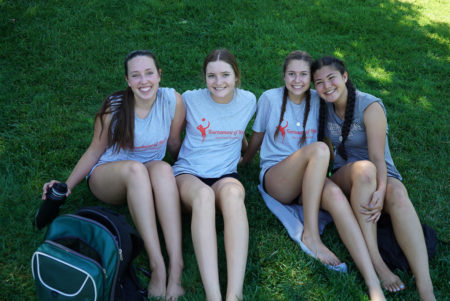 These are just a few of the ways we will be putting the proceeds of this very successful event to use. And there is still more to come!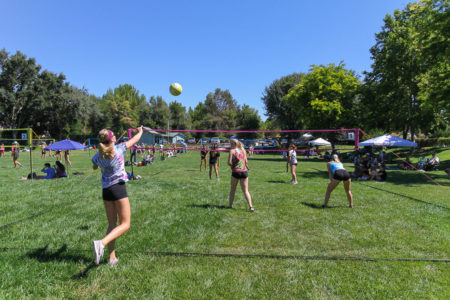 This seriously was such an amazingly fun day. I am already so excited for next year! Thank you to all who made this day what it was!!
Sara Messer, Founder