Taproot Charities provides school fees, supplies, and uniforms through a sponsorship program to support girls in secondary and college level education in rural Africa.
The Challenge: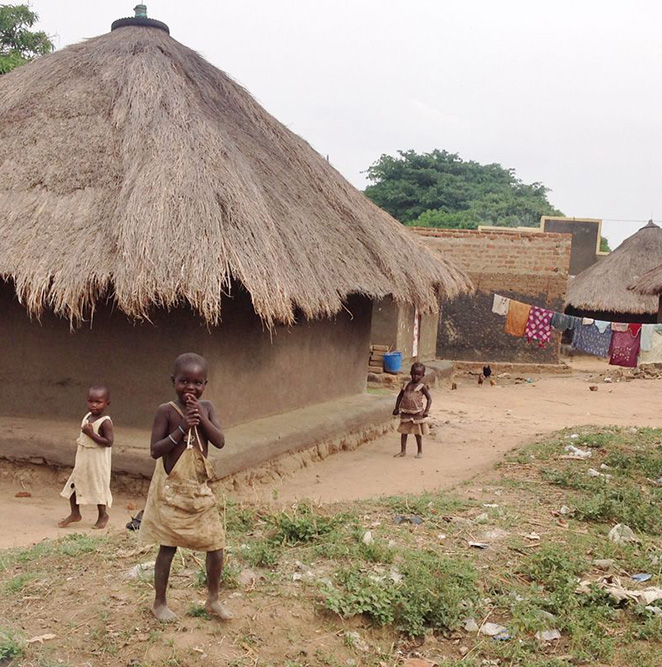 Our current work focuses on the small, undeveloped Ewuata Village of Arua, Uganda in the West Nile region of Uganda. Families here typically live in sparsely furnished mud huts with thatched roofs. There is no running water or electricity. The majority of the villagers rely on subsistence farming, which provides approximately $30/month, though this amount can widely vary depending on climate patterns.
Poverty and illiteracy are rampant. The high cost of education combined with low wages places an increased burden on already impoverished parents. Parents often feel they have no choice but to force their girls to drop out of school in their early teens and get married so they may collect the "bride price," a traditional payment made by the groom based on the perceived worth of the girl. Early dropout rates are correlated to increased illiteracy rates (48% of women in West Nile Uganda are illiterate), increased childhood marriage, increased maternal and infant mortality, and increased incidence of AIDS.
The Solution: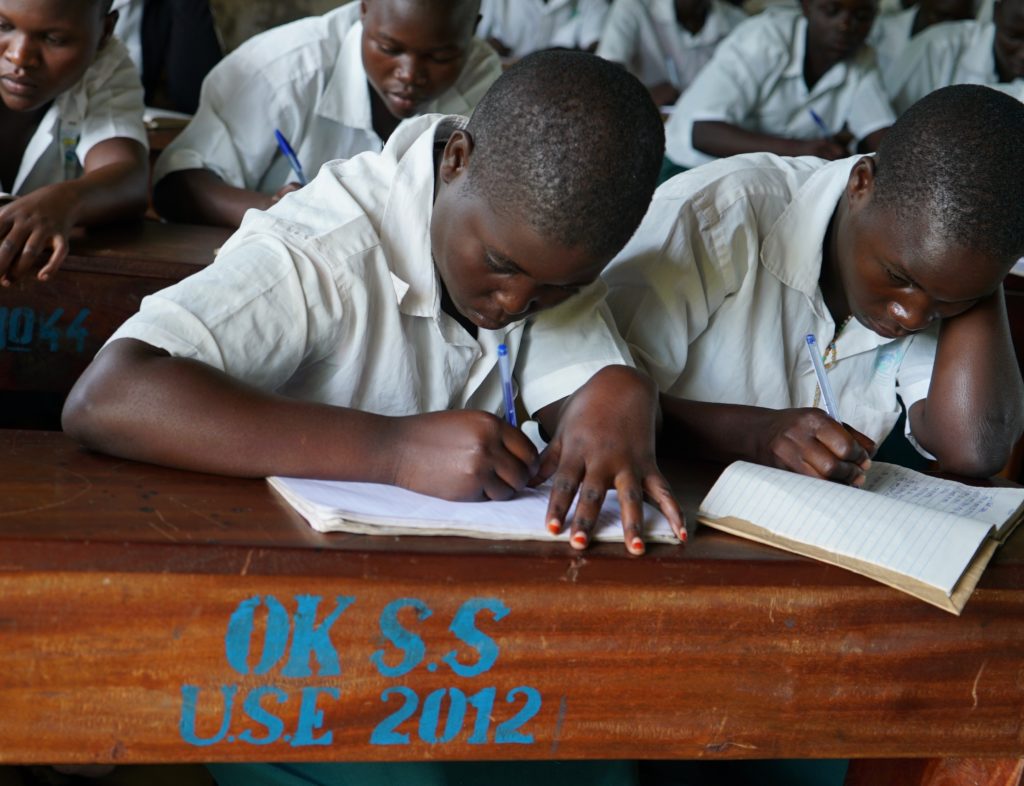 By providing teenage girls the opportunity to pursue secondary and college level education, Taproot Charities is hoping to change all of this. Our first goal is to support teenage girls in their efforts to achieve higher education through secondary and college/university levels by providing sponsorships. But we understand obtaining higher education can require more than financial assistance. Social support for the girls and their families is also necessary for the girls' success.
That's why the Taproot team also facilitates a mentorship program where girls regularly meet with an advisor to discuss goals, classroom performance, and any obstacle that would undermine their success. The mentors also meet with families to address ways Taproot can support them in their commitment to their girl's education. We also encourage and facilitate parent support groups. We believe by directly investing in the community that supports our girls, we greatly increase each girl's potential for success.
Our third goal is to support girls who are unable to continue to University by providing career training scholarships and career starter kits. We also help these girls develop entrepreneurial skills and teach them basic business management principles to help prepare them for owning and operating their own successful businesses.
By sensitizing parents to the importance of continued education for their girls, providing sponsorships for secondary and college education, and facilitating mentoring and social support networks, the girls we serve will be able to overcome existing long-term poverty and be empowered to transform their lives and communities.
History:
Anticipating their medical mission trip to the Ewuata village of Arua, Uganda in July 2013, Sara Messer and her friend, Elaine Lebens, had multiple conversations about their intense desire to have a permanent impact on the places they were serving. At that time, Sara felt strongly that addressing access to clean water would permanently change the scope of the medical needs in the community. His Healing Hands, the organization they were traveling with, agreed to help oversee the building of a bore-hole well. With input from the organization's Ugandan liaison, JP Sewava, Sara facilitated fundraising for the well which proved to be a huge success, decreasing water-born illness by 95% over the course of the following year.
After seeing the dramatic long-term effect the bore-hole well made, both the Messer and Lebens families felt compelled to continue their investment in the Ewuata Village and the people they loved. Education was the next logical step in addressing the long-term poverty they witnessed.  Sara's heart was specifically compelled to address continued education of girls forced to drop out after primary school and face the alternative of childhood marriage. The greatest barrier to girls receiving education is poverty. In Uganda, public education is not free. The average wage of families in this rural area is $30/month making it nearly impossible for families to educate all of their children. Girls are generally the ones excluded from receiving education when a choice between children has to be made. Believing there is so much untapped potential in these girls and simply having access to education can change these girls' lives and their communities forever, Sara began dreaming of ways to correct this cycle of inequality and generational poverty.
In 2013, along with the help of a few friends, the Messers began sponsoring 3 girls and officially established Taproot Charities in November of 2014. It continues to grow today with joy and enthusiasm of strong, motivated Ugandan girls, an optimistic, dedicated team, and our generous sponsors. Taproot Charities is helping these girls take root and blossom through education.