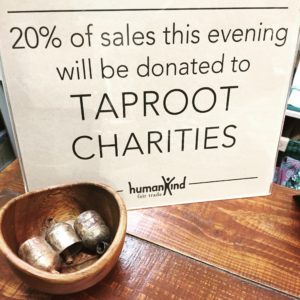 Thank you to Humankind Fair Trade who hosted us for a very successful fundraiser in December. We raised $400 toward our campaign to purchase mattresses and mosquito netting for our girls and their families. At Taproot Charities, we recognize that investing in girls' education is the best investment we can make in the developing world. But facilitating opportunities for education doesn't end with payments for school fees and expenses. We must look at the well-being of the girls as a whole. We are committed to providing for our Taproot girls' physical and emotional needs and also addressing obstacles which are barriers to academic success.
In Arua, where typical housing consists of mud huts with thatched roofs or unfinished brick houses, many students are sleeping directly on dirt floors because mattresses are considered a luxury. We know that quality sleep is critical for optimal learning, memory and success in education. Students sleeping on dirt floors are undoubtedly receiving low-quality sleep which affects school performance and attendance.
Another significant barrier to consistent school attendance is malaria. There is an extremely high prevalence of malaria in Sub-Sahara Africa. In fact, there is currently an unprecedented outbreak of malaria in South Sudan which is only 30 miles from where we are focusing our efforts. It has been reported that up to 50% of preventable school absences are malaria related (web.worldbank.org) in Sub-Sahara Africa. Whether it's because of a fever itself or because of the expectation that older children will stay home to care for infected younger children, kids miss school, increasingly fall behind and demonstrate poor school performance because of malaria. The single most effective way of preventing malaria is sleeping with long lasting insecticide treated mosquito netting as mosquitoes are very active during nighttime hours.
We are very excited about addressing these challenges and meeting these needs for our girls. These are obstacles that are easy and affordable to overcome. Each mattress is $30 and each mosquito net is $5. Our goal is to provide three mattresses and three mosquito nets per family of the girls we serve. With several more girls entering our program in February, our goal is to provide mattress and mosquito nets for about 24 families. Can you imagine being able to meet the needs of nearly 150 people all for the cost of ONE high quality mattress in the US?
I hope you consider joining us for this campaign as we are already well on our way! Visit our Donate page and choose student basic health and living expenses to partner with us to help empower girls through successful education!
With Affection,
-Sara Messer, Founder